Description
ESFR nozzle "Aqua-Gefest" К=362
Marking
ДВS0 – РВо(д)1,91 – R1.B2 Aqua-Gefest
Description
Pendent ESFR drencher "Aqua Gefest".
Drenchers frames are made from brass and may have galvanic anti-corrosive cover (chrome) or polymeric cover in accordance with RAL catalogue.
Purpose
Drenchers are used automatic extinguishing installations for protection high-rack storages with stationary and movable racks of 12,5 meters high and for protection of compartments of 20m high as standard sprinkler.
Technical parameters
K-factor, GPM/PSI (LPM/bar)

362

Orifice

24 mm

Activation temperature

57°, 68° , 79°,93°С
Bulb diameter

3 mm
Activation temperature
57°, 68° , 79°,93°С
Operating pressure

0,1 – 1,2 MPa
Heat capacity index

45(m·s) ½
Sprinkler intensity at the 5m height and pressure:
0,1 MPa
0,3 MPa


0,60
1,00

Thread

R 1
Size
90х75 mm
Weight
0,22 kg

Diagram of irrigation intensity dependence on pressure at application on 9,6 m2 protected area
Installation height 2,5m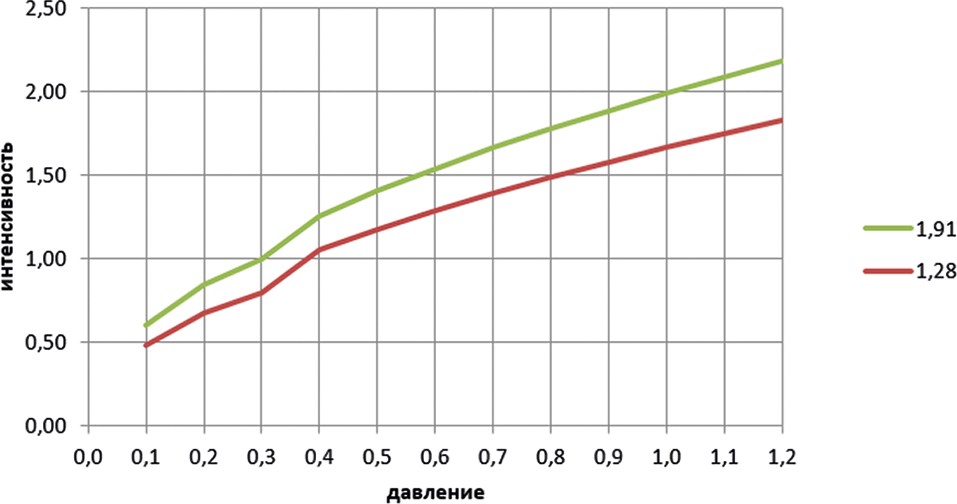 Sprinkler maps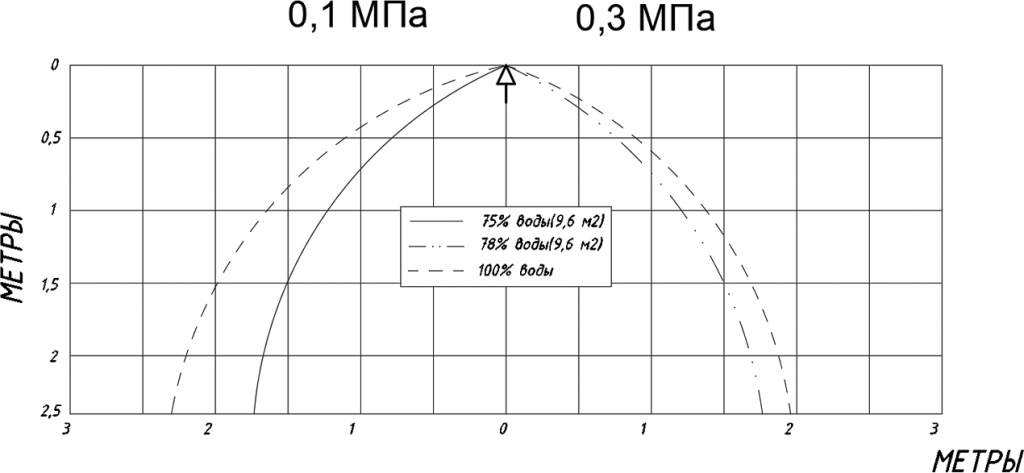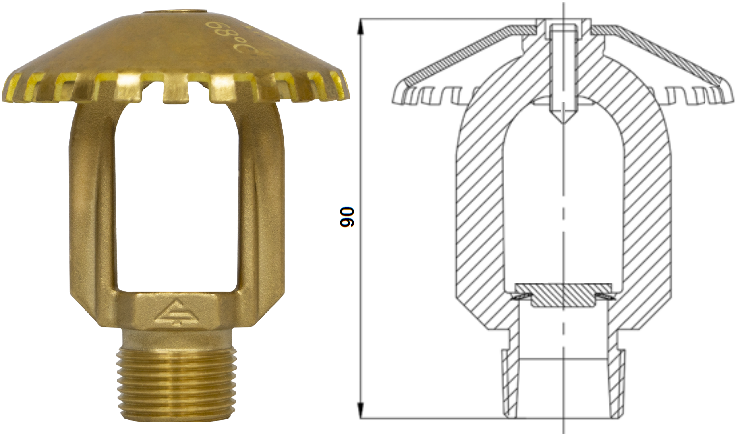 Characteristics
| | |
| --- | --- |
| Performance factor | 1,91 |
| Dimensions | 90х75 mm |
| Outlet diameter | 24 mm |
| Drencher or Sprinkler | Drencher |
| Protected area | 9,6 м2 |
| K-factor | 25 (362) |
| Thermal inertia coefficient | 45 (м*с) 1/2 |
| Atomizer weight | 0,22 kg |
| Installation orientation | Upright |
| Connecting thread | R 1 |
---