Description
Current limiter with thermal activation OTTV "Gefest" from PPU "Gefest", TR 4371-005-98632430-2010, (hereinafter - OTTV) is designed to work as part of fire automation systems, including warning and evacuation control systems of all types.
These fire automation systems can be made on the basis of "Gefest" or other fire control devices, provided that electrical and data compatibility is ensured.
OTTV "Gefest" can operate in DC as well as in AC networks.
OTTV "Gefest" provides current limitation through the executive device, in the circuit of which a short circuit occurred as a result of thermal effect (fire).
OTTV "Gefest" is a single-acting device.
ATTENTION: OTTV "Gefest" is not intended to work as an ordinary electric fuse! The principle of operation of a OTTV "Gefest" provides for current limitation only under conditions of increased ambient temperature (in case of fire).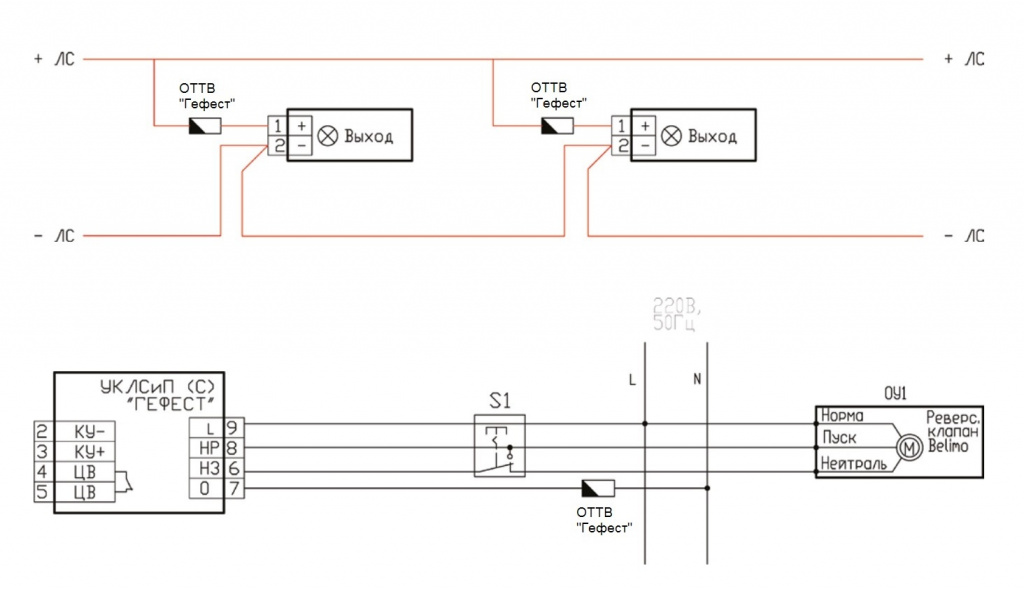 ---