General and technical data
| | |
| --- | --- |
| | A satellite fire detector is mounted near a sprinkler with electrical activation. Upon activation of detectors sprinklers with electrical activation are triggered via the interface in the body detector |
| | This type of detector is for the installation into the suspended ceiling together with an electrically activated sprinkler |
Use of satellite fire detectors together with EAS allows:
improving the response speed of fire extinguishing;
starting extinguishing at an early stage of fire development when the caused damage is insignificant;
minimizing the damage caused by unreasonable water spillage by reducing the number of sprinklers involved in extinguishing.
Satellite fire detectors (rate of rise fire detectors Gefest), are designed to operate together with control panel "Gefest". It allows maintaining communication lines between sprinklers, integrity of heating elements, good condition of satellite fire detectors, with a malfunction signal displayed on control and indicating equipment operated by staff on duty.
The satellite fire detector is activated by IC radiation of flame; the coverage of the fire detector coincides or slightly exceeds the sprinkler irrigation area.The differential-peak fire detector fire is activated when temperature increase rate exceeds 5°C/min or upon achieving the pre-set actuation temperature.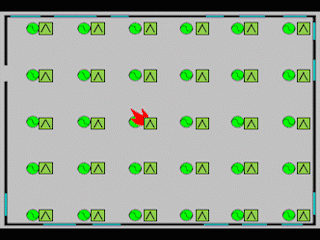 To increase the reliability of the system and its resistance to false activations, it is recommended to use a signal from the automatic fire alarm system as an additional enabling starting signal.
Detectors are mounted onto the surface of the ceiling (cover) at the distance of 50mm to 300mm from ECS.
Detectors have light-emitting diode indicators allowing monitoring of the operating modes.
Satellite fire detector - user manual
| | |
| --- | --- |
| | GC "Gefest" performed "Electrically activated sprinkler with integrated fire detector" that won the first prize in international contest "Security Standard" in the nomination "Fire automation" on the 22-nd international exhibition "Security and Safety Sfitex 2013". |