Description
IKZ–485 can be used as a part of Olimp sustem or as an independent device in other connction lines of RS--485 type.
It is used for cutting of short-circuit areas of RS-485 connection lines, also has a function of recovering of temporal relations of impulses of interface, and may be use as a repeater for elongating of RS-485 line.
Peculiarities:
• Protection of RS-485 lines from short-ciircuit;
• 3 channels(2 channels +1 coupling);
• increase of connection line length by 1 km.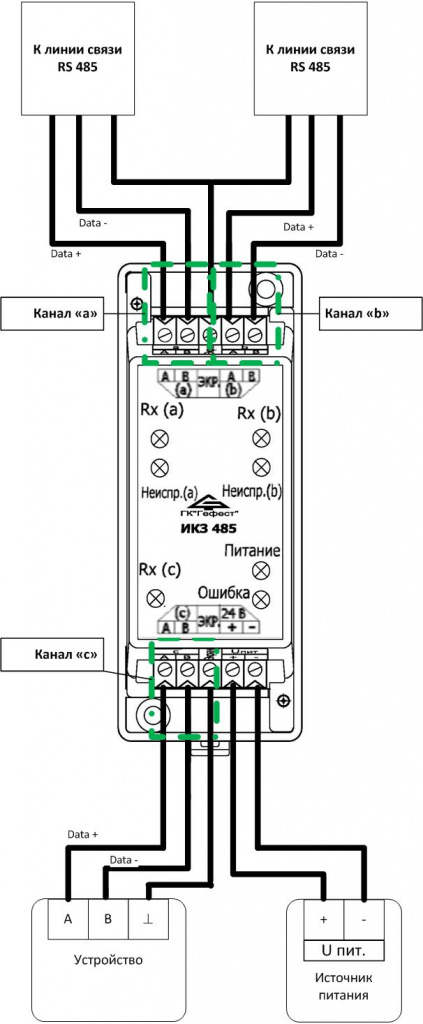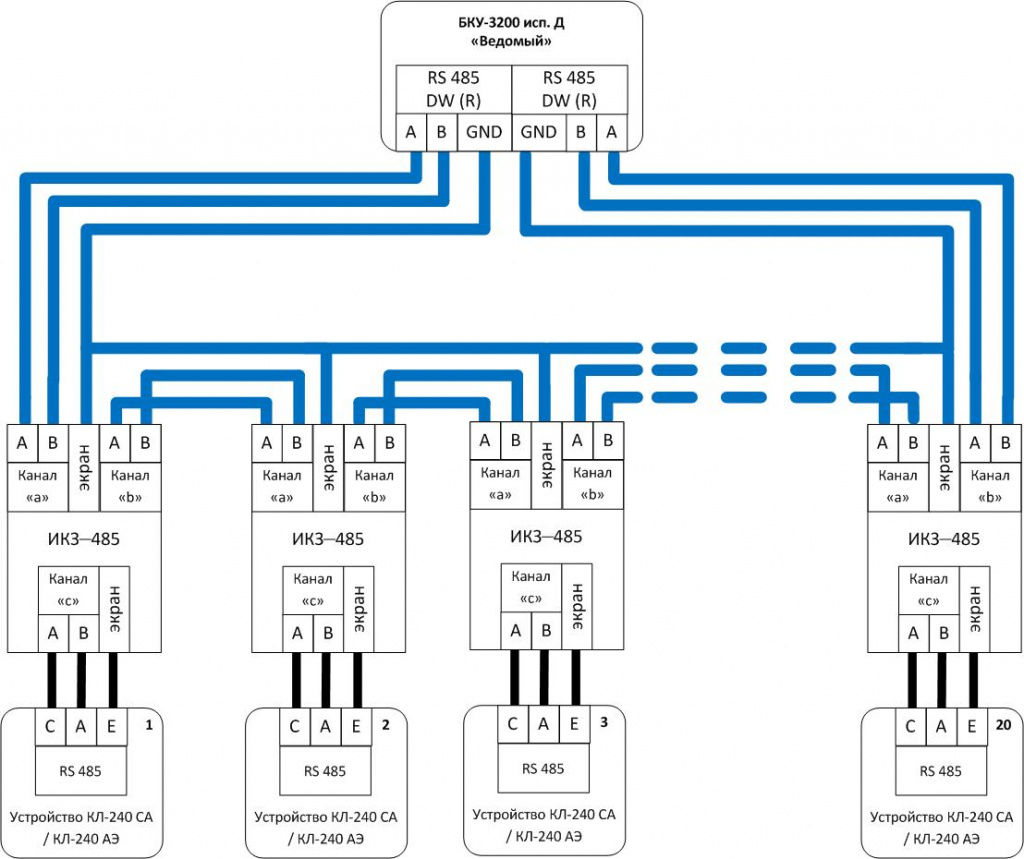 ---