Description
ESFR Sprinklers "Aqua-Gefest" with electrical activation К=362
Marking
СЭВS0-РВо(д)1,91 – R1/P57(68,79).B2 – «Aqua-Gefest»
Description
Pendent ESFR Sprinkler "Aqua Gefest" with electrical activation.
Sprinkler frames are made from brass and may have galvanic anti-corrosive cover (chrome) or polymeric cover in accordance with RAL catalogue.
Purpose
Sprinklers are used automatic extinguishing installations for protection high-rack storages with stationary and movable racks of 12,5 meters high and for protection of compartments of 20m high as standard sprinkler.
Technical parameters
K-factor

362

Orifice

24 mm

Activation temperature

57°С, 68°С , 79°С

Bulb diameter

3 mm

Operating pressure

0,1 – 1,2 MPa

Heat capacity index

45 (m*s) 1/2

Sprinkler intensity at the 5m height and pressure:

0,1 MPа

0,3 МPа

0,60

1,00

Thread

R 1

Size

90х75 mm

Weight

0,22 kg
Diagram of water irrigation intensity dependence on pressure on the protected area of 9,6 m2 for ESFR sprinklers upright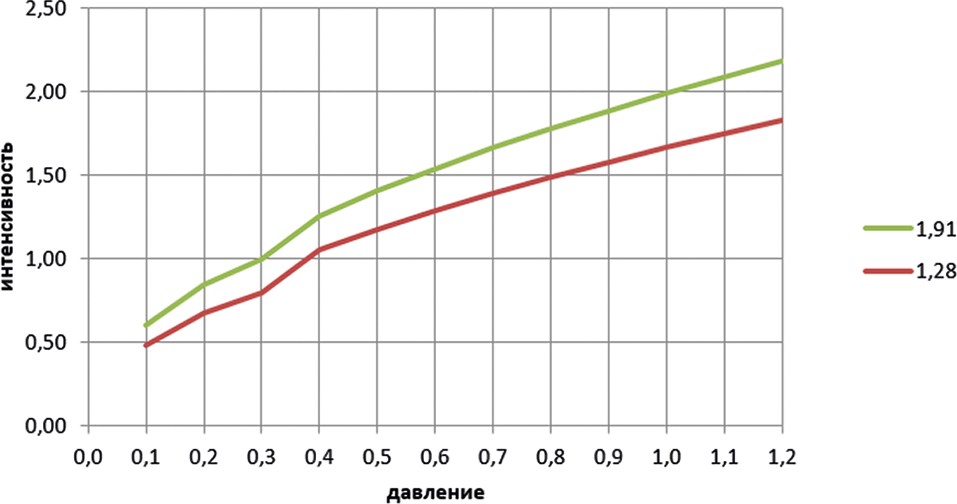 Drawing of irrigation intensity for upright ESFR sprinklers with capacity factor К=1,91/362/25,0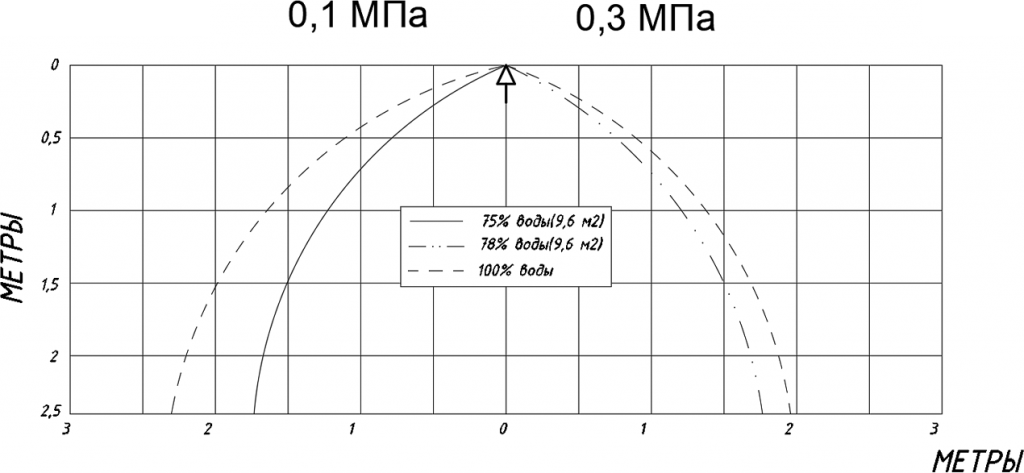 Characteristics
| | |
| --- | --- |
| Performance factor | 1,91 |
| Dimensions | 90х75 mm |
| Outlet diameter | 24 mm |
| Sprinkler flask diameter | 3 mm |
| Protected area | 9,6 m2 |
| K-factor | 25 (362) |
| Atomizer weight | 0,22 kg |
| Installation orientation | Upright |
| Connecting thread | R 1 |
| Operating pressure | 0,1 – 1,2 MPa |
| Sprinkler response temperature | 57°С, 68°С , 79°С |
---