Quality management system of "Gefest" Enterprise group is recognized by requirements of RNS ISO 9001-2015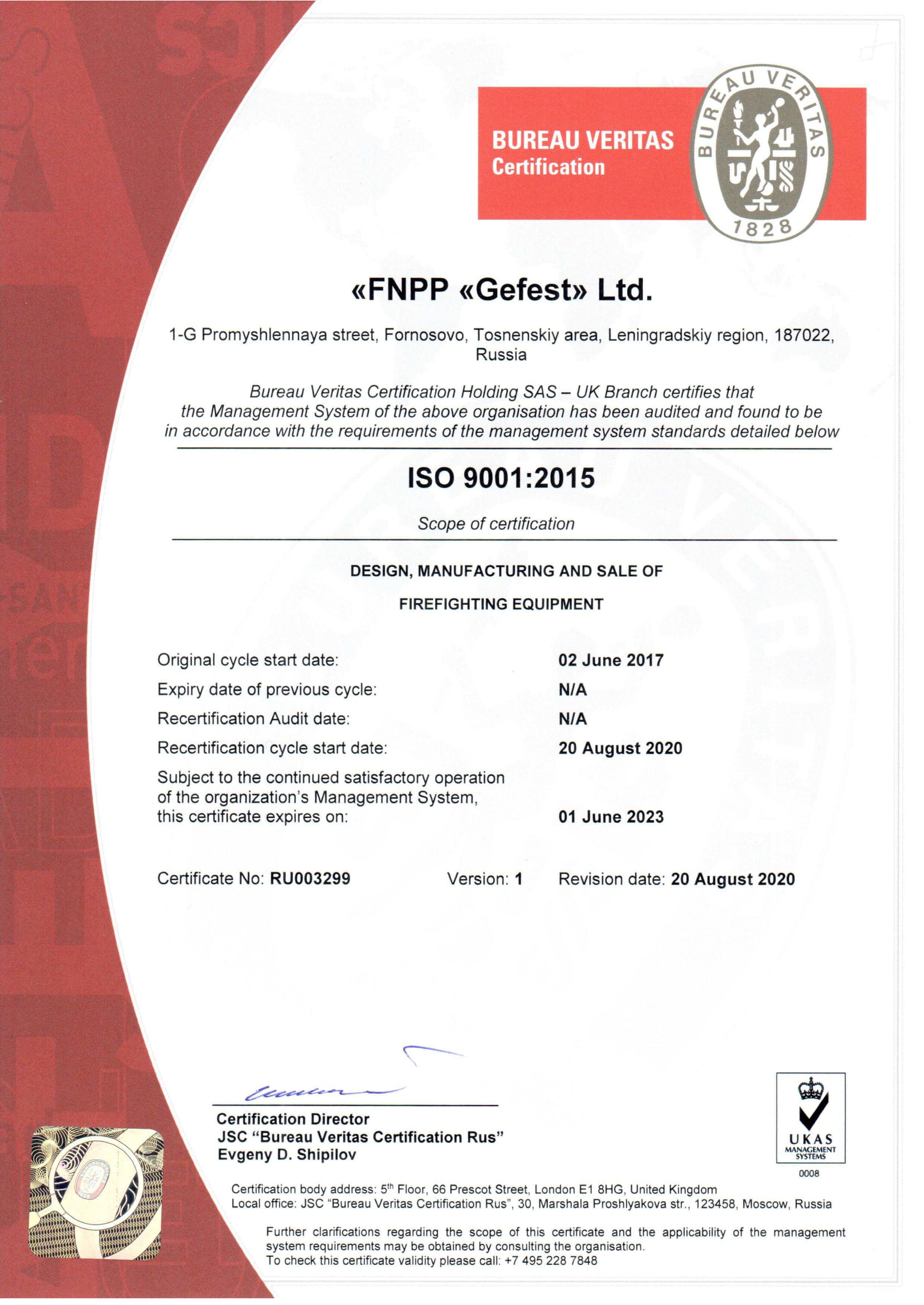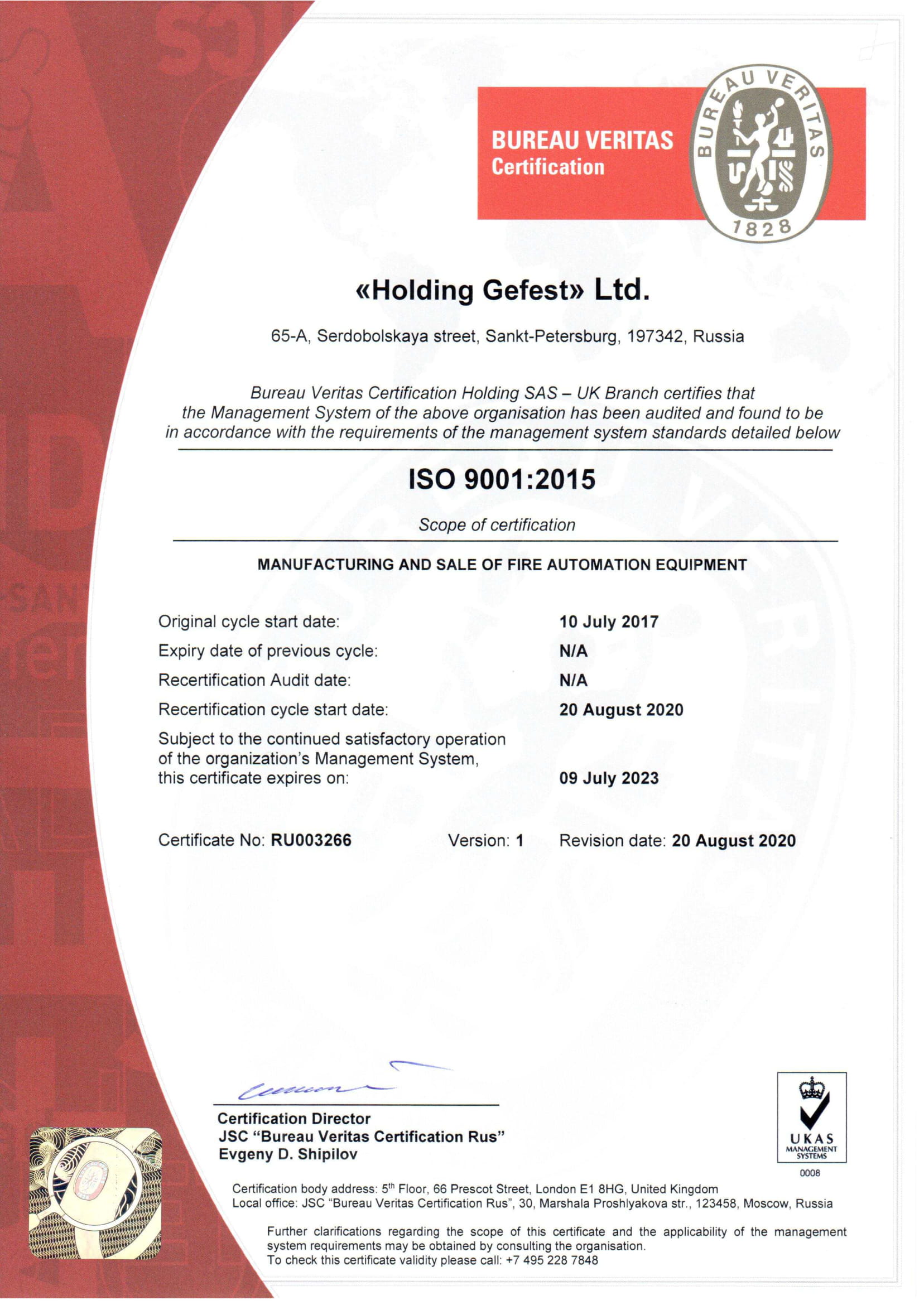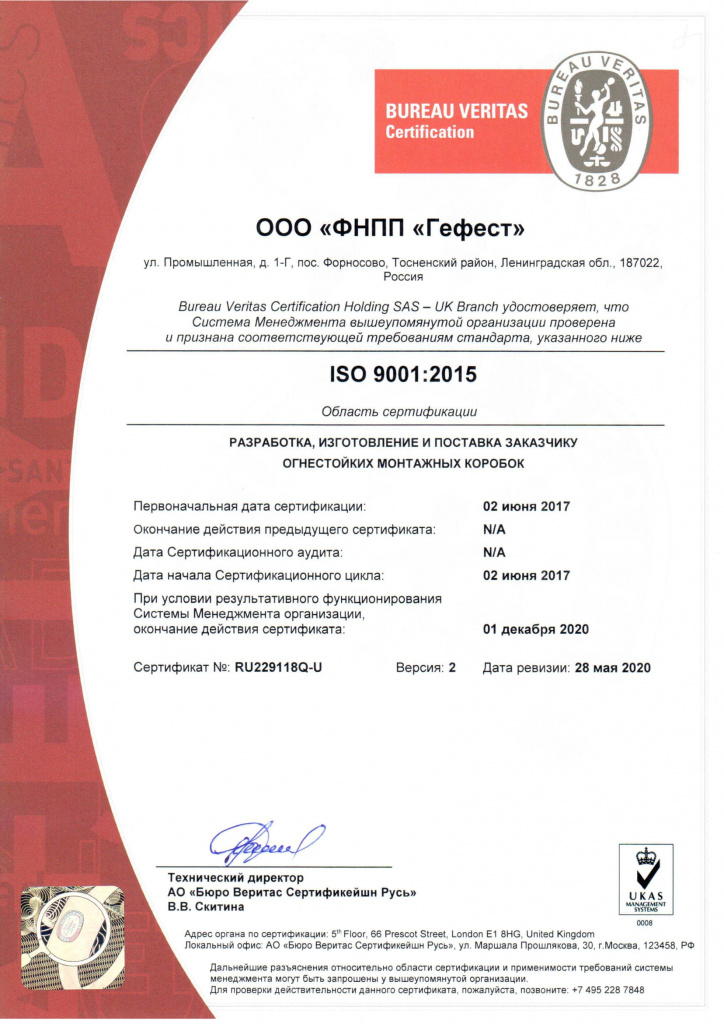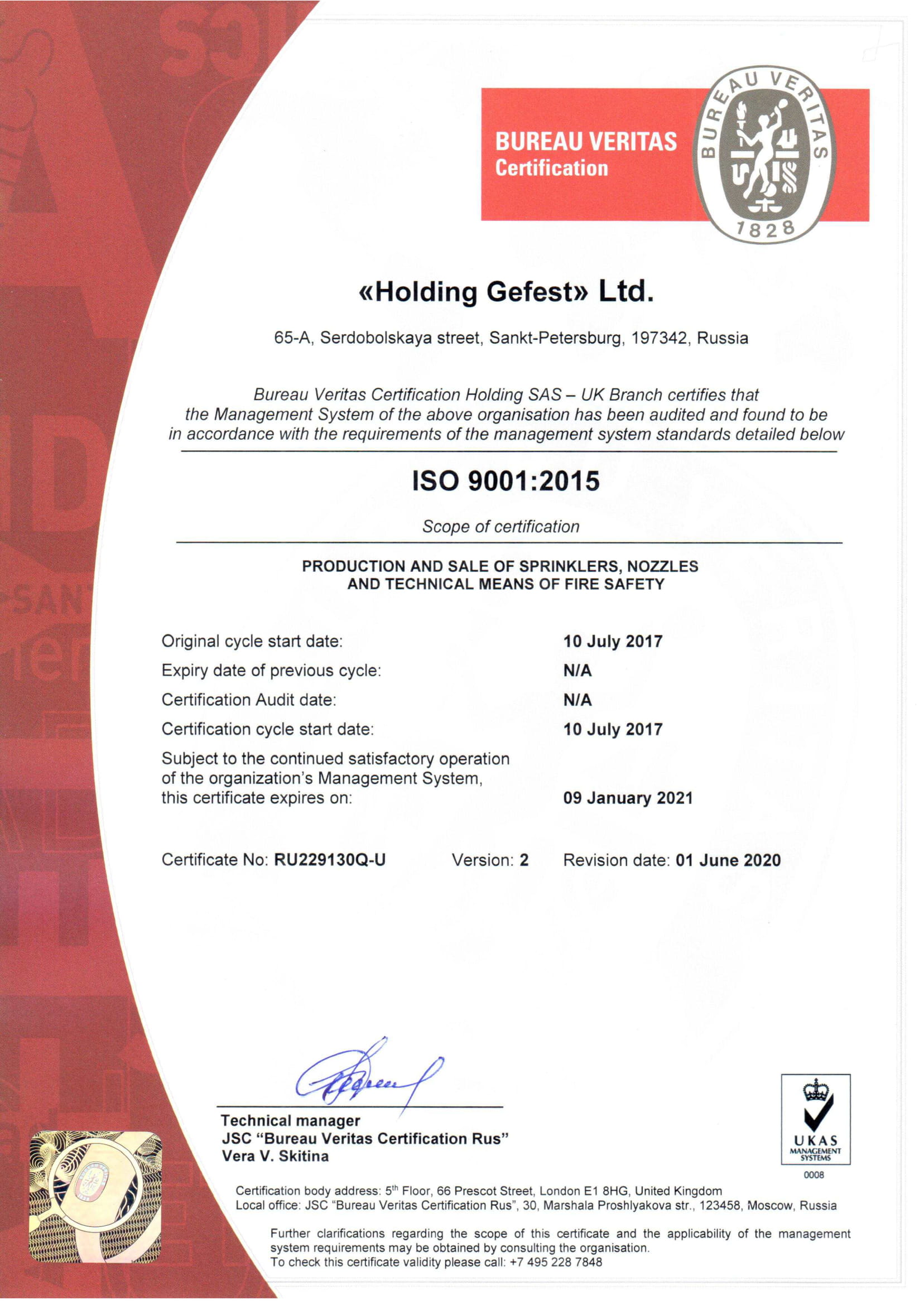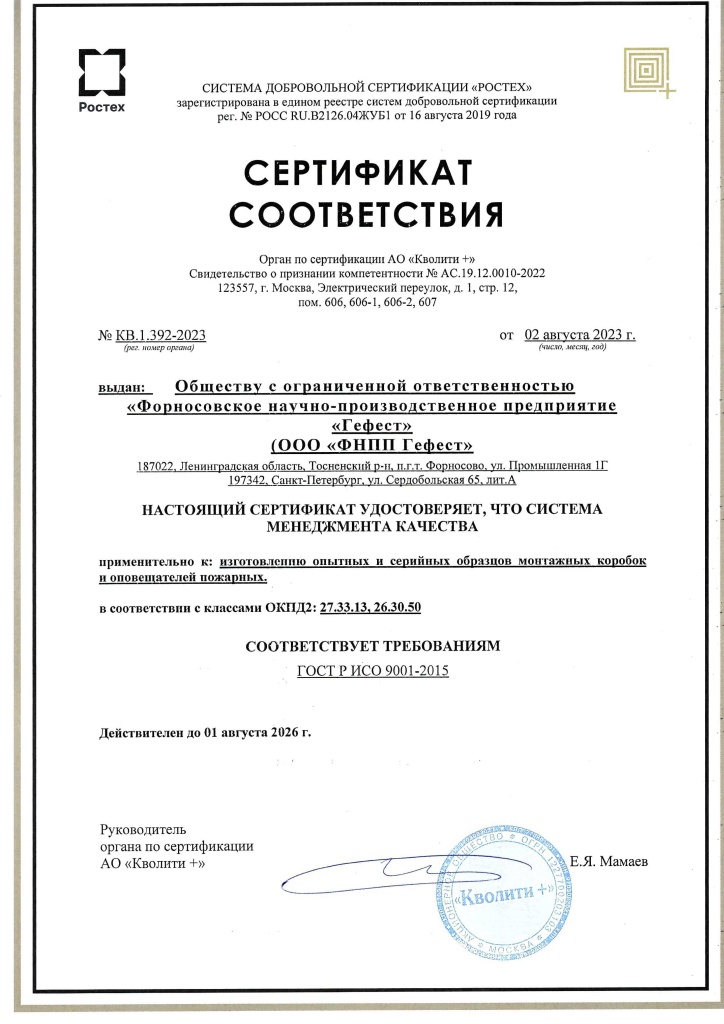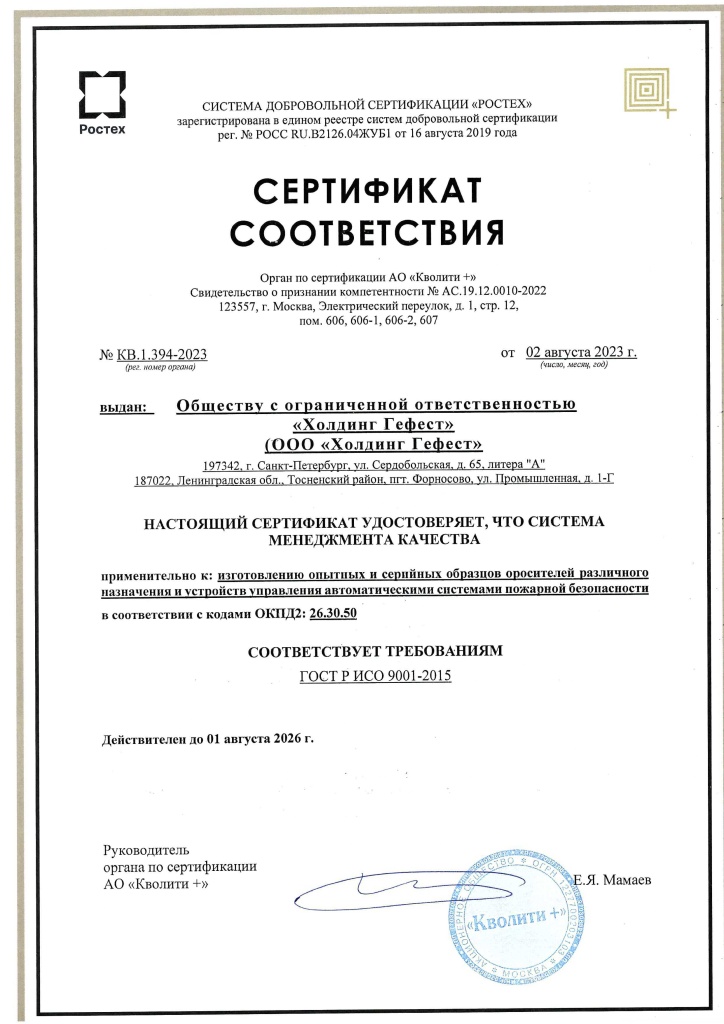 "Gefest" Enterprise group performs following types of activity:


Projecting of fire safety providing systems of objects
Delivery of equipment and component items for objects
Performance of construction, assembling and adjustment works
Development and arrangement of proposals concerning equipage of objects fire-safety systems with inspecting bodies.
Servicing of fire-safety systems
Development and manufacturing of fire-technical production.

The goal of the Enterprise group is reliable life and property protection of clients from the fire. Set goal requires following such quality policy principles from "Gefest" as:

Providing clients with fire-safety, satisfaction of their current needs in quality and reliable fire equipment
Correspondence of manufactured production and offered services to current normative documents requirements in the sphere of fire-safety.
Implementation of modern methods of controlling business-processes for increasing activity efficiency of GC.

Basic tasks in the sphere of quality policy:

- Constant examination of requests from existing and potential clients in order to improve offered production and services

- Widening of the list of offered production and services by using up-to-date technologies

- Monitoring of changes of fire-safety norms in order to react speedily on them and on the offers of improved production and services

- Mutual-profitable and long-term cooperation with partners – suppliers and contractors.

- Constant increasing of knowledge level and professional qualification of company workers

- Forming of the team consisting of professionals, reaching out for one goal and highly respected among clients.

"Gefest" Enterprise group is obliged to follow its principles and constantly improve its quality management system performance.

Directing of "Gefest" Enterprise group , in its turn, guarantees creating the conditions for practicing this policy in the sphere of quality.